So proud of these students! They each earned a positive office referral for going above and beyond to show respect and responsibility!!

Congrats to our January Character Kids for showing the trait of perseverance! We are so proud of you!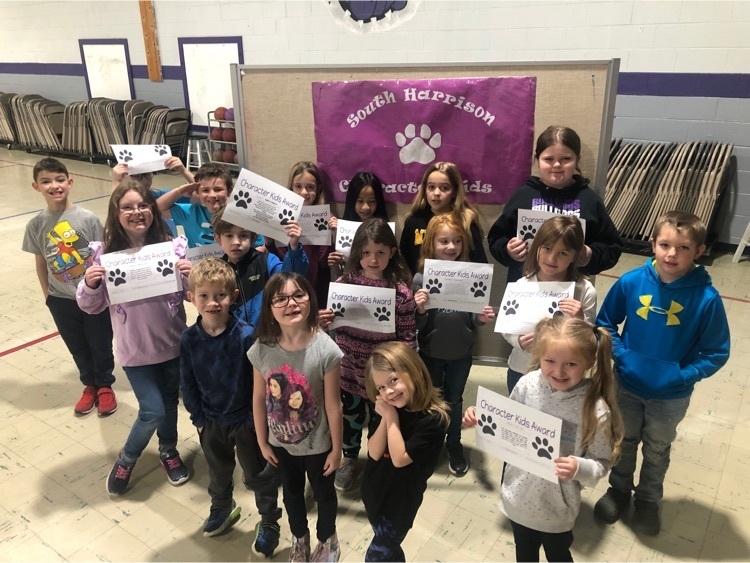 Coming home today in folders! Due January 27th! These can only be sent to elementary students and early childhood students at South Harrison.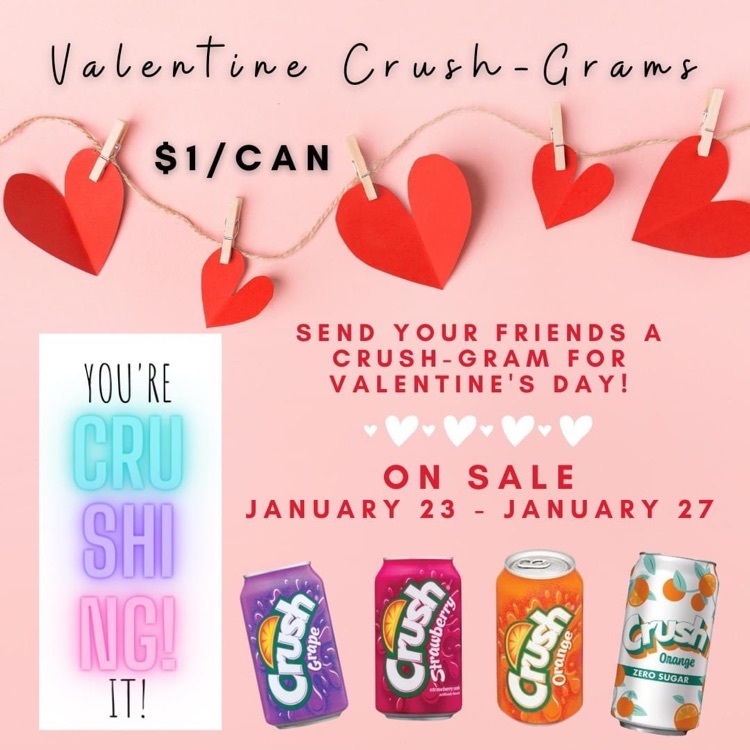 SHE is having a pop tab drive!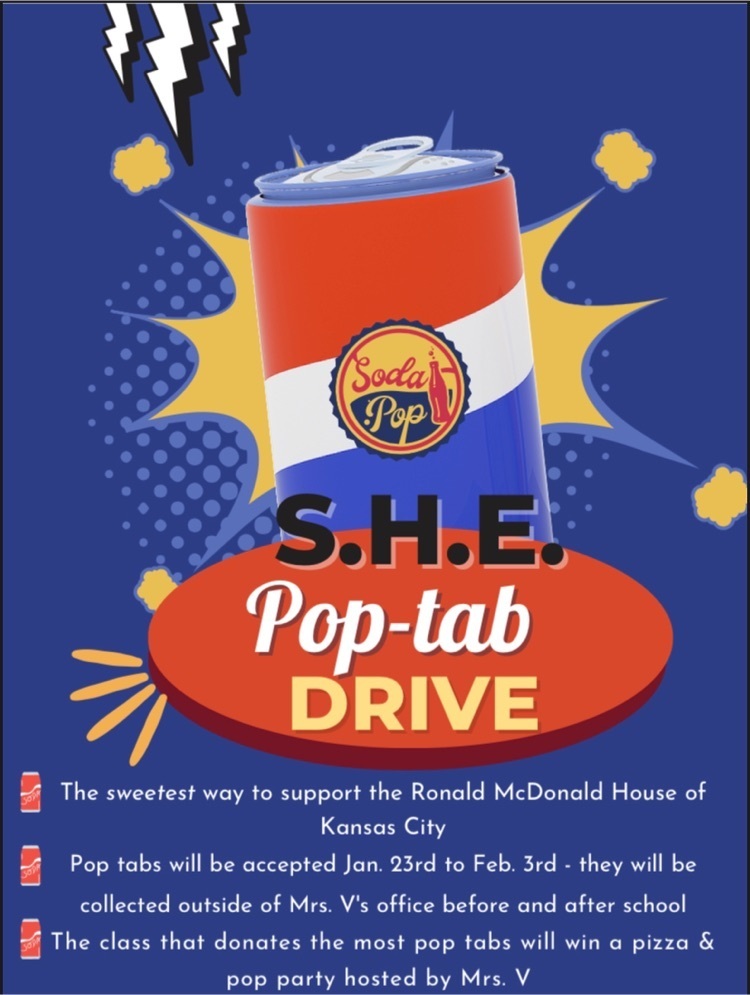 Positive Office Referrals!! These students were recognized for showing respect! What a great example for others! Shout out to Casey's for providing us with free pizza coupons to reward these students!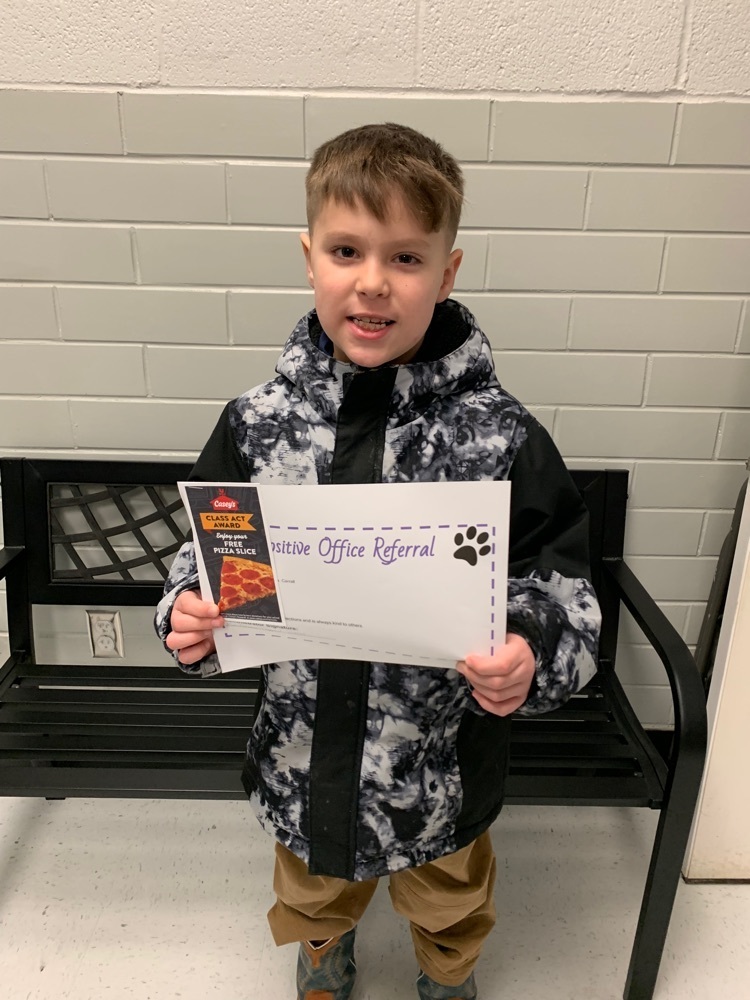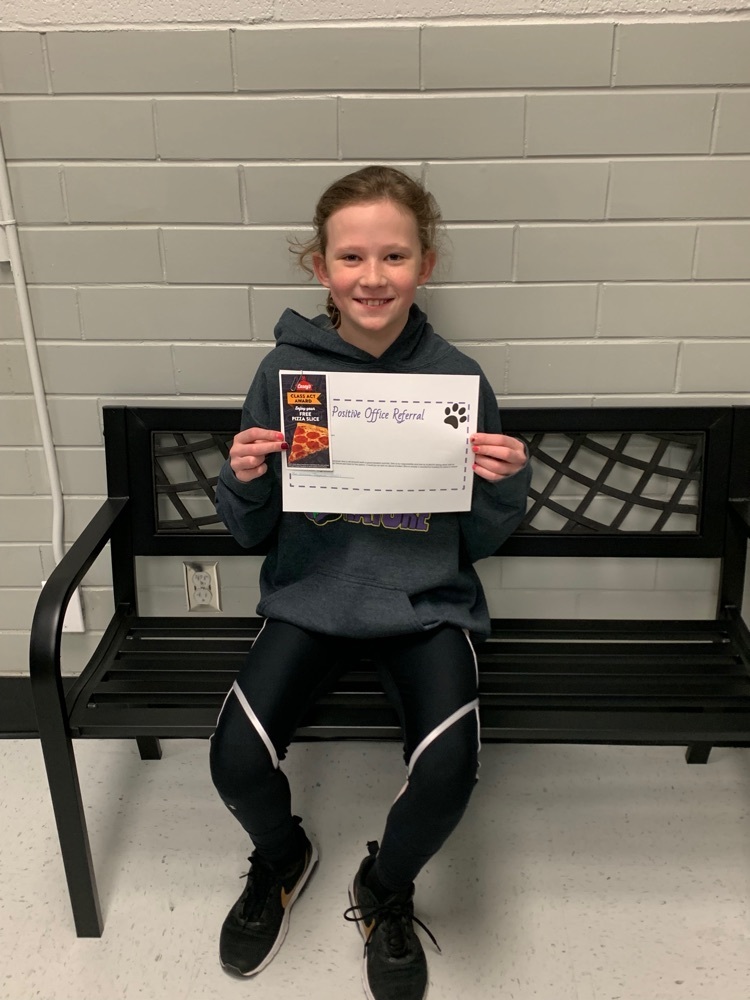 These students received a Positive Office Referral for showing respect to classmates and working hard. Thank you for setting a good example for our students. Keep up the great work!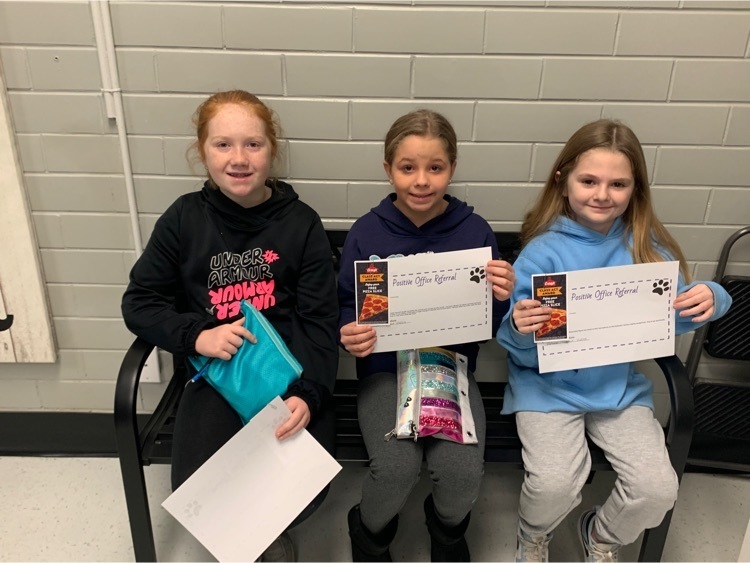 Save the date!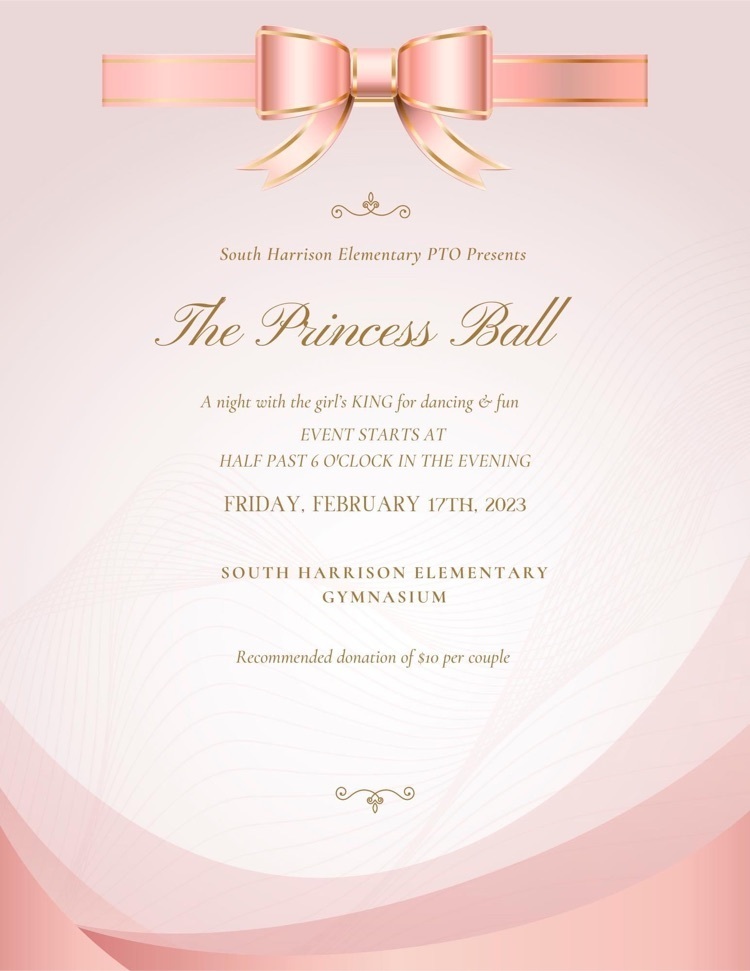 Join us tomorrow, Friday, January 6, as we celebrate the growth and success of our students from 2nd quarter. The Kindergarten-2nd grade Awards Assembly will be held at 1:00pm. The 3rd and 4th grade Award Assembly will be held at 2:00pm.

South Harrison will close early for winter break tomorrow (December 21, 2022) at 1 PM. There will be no school on Thursday (December 22, 2022), and the district will be closed. This is due to possible incoming weather.

South Harrison Elementary Student Council held a food drive to collect food for the Harrison County Food Pantry. Thanks to our generous S.H.E. families, we were able to donate 836lbs of food!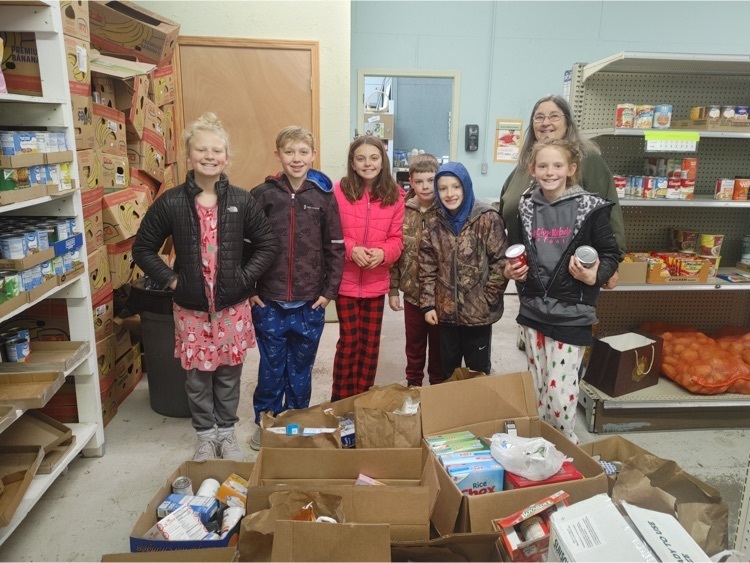 I bought the principal's chair!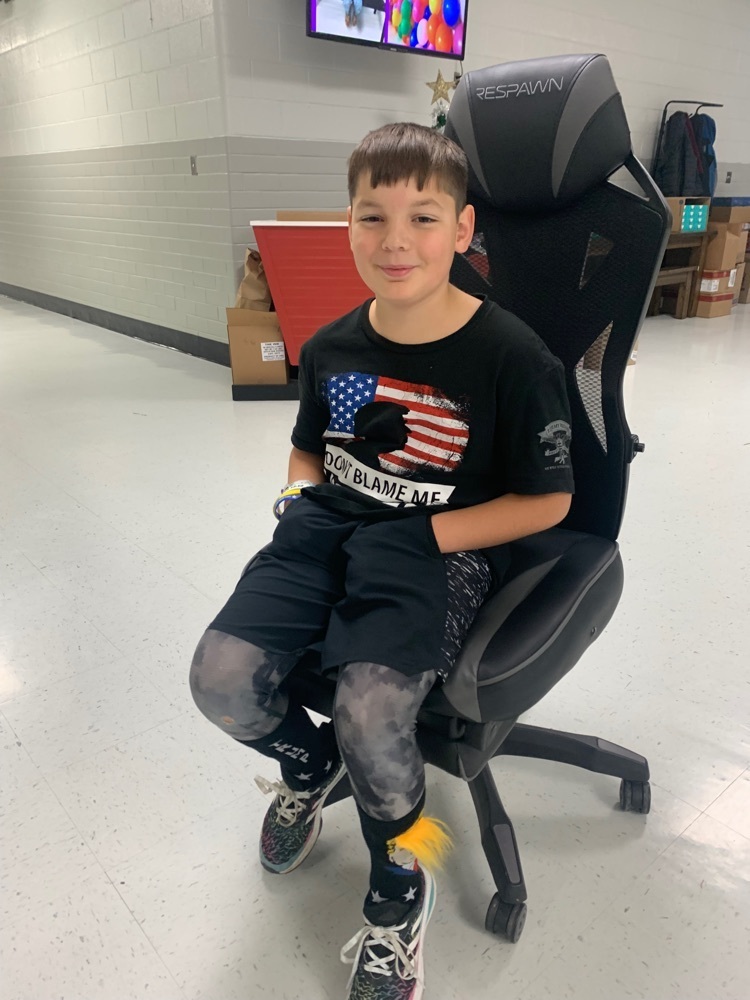 I bought the principal's chair for a day!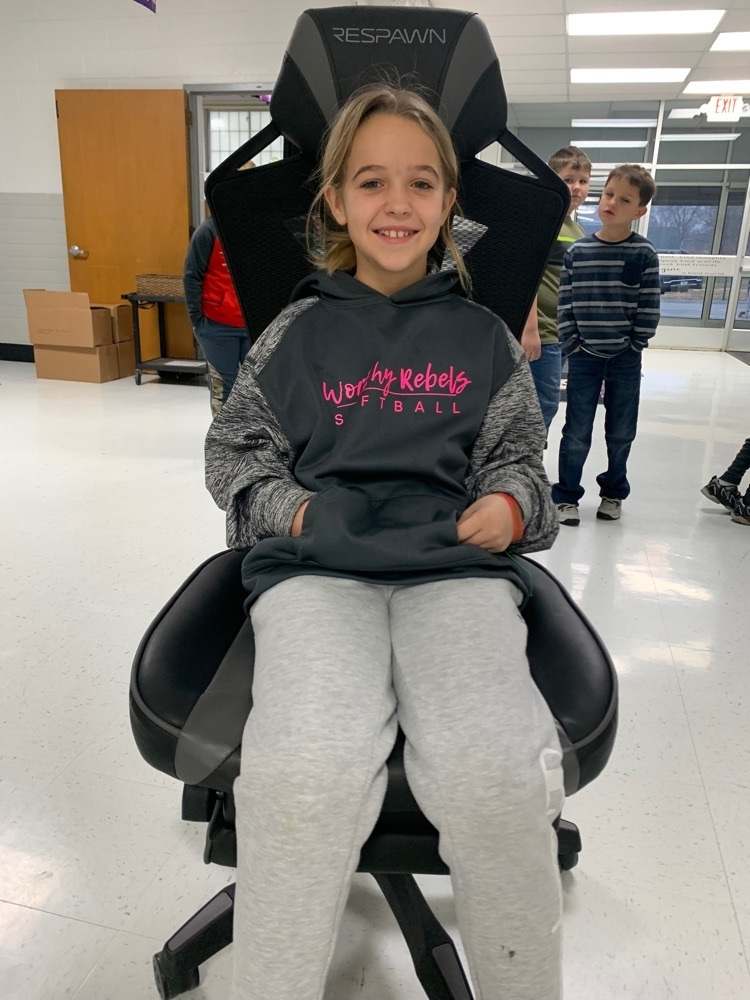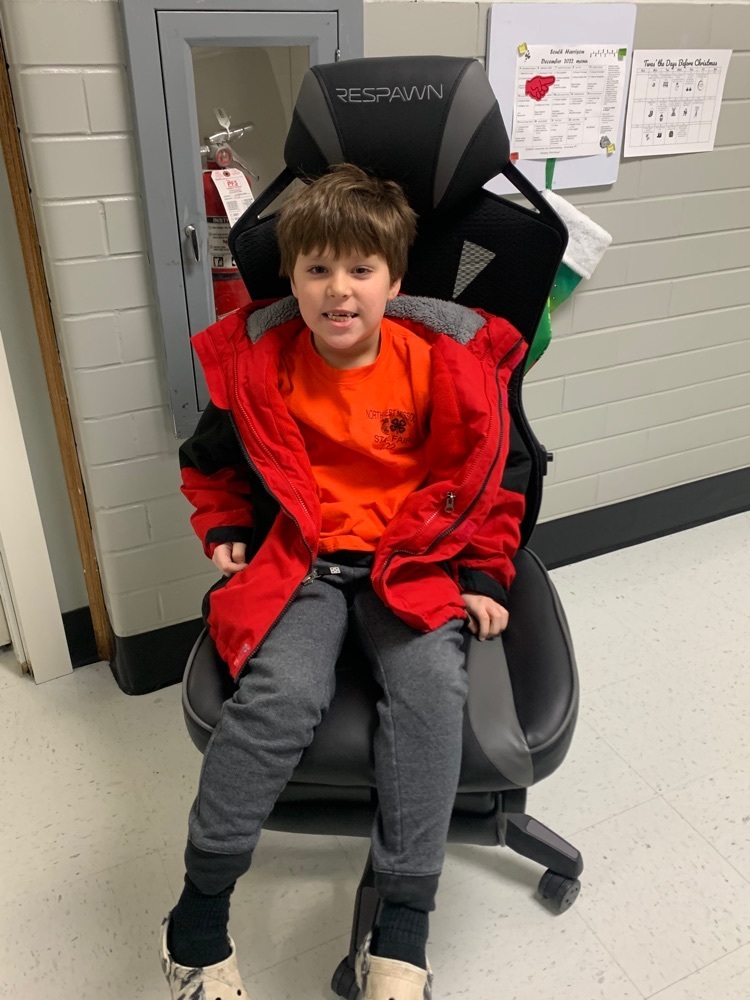 Join us in spreading some holiday cheer starting on Monday!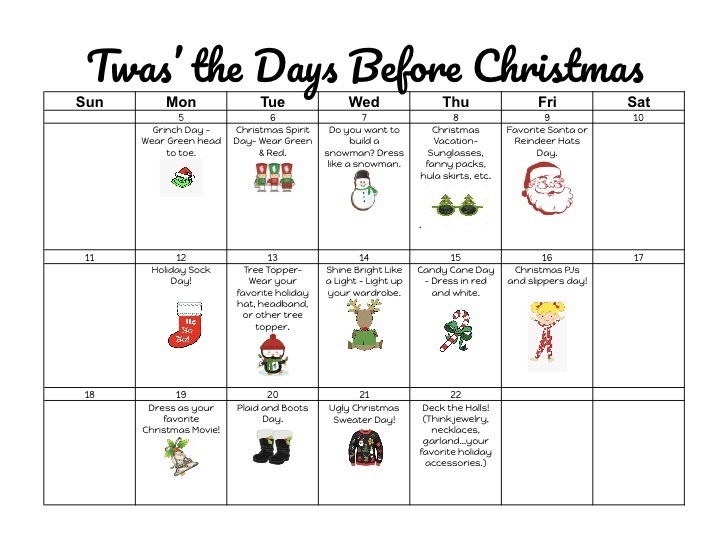 Congratulations to our November Character Kids for showing Gratitude! We are so proud of you!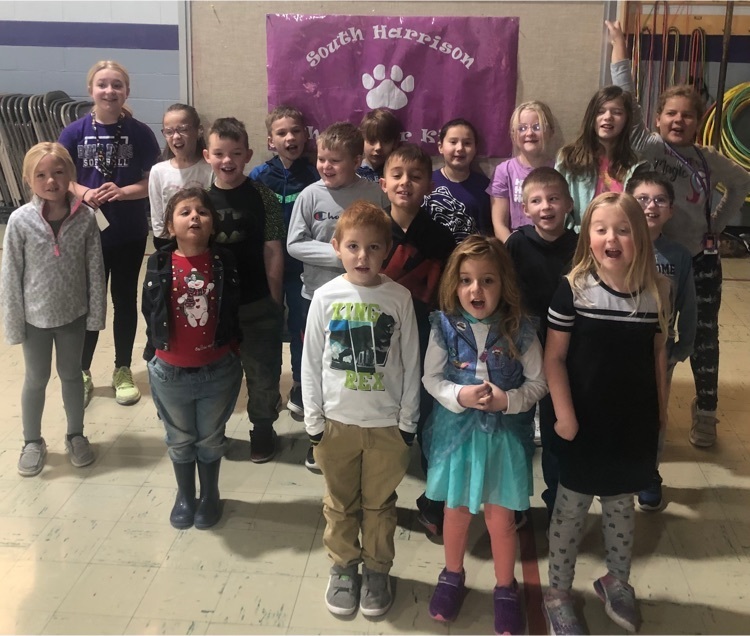 Thank you to the Bethany Police Department and the City of Bethany for installing new crosswalk signs at the crosswalk in front of the school. We appreciate your help and support in keeping our students and staff safe!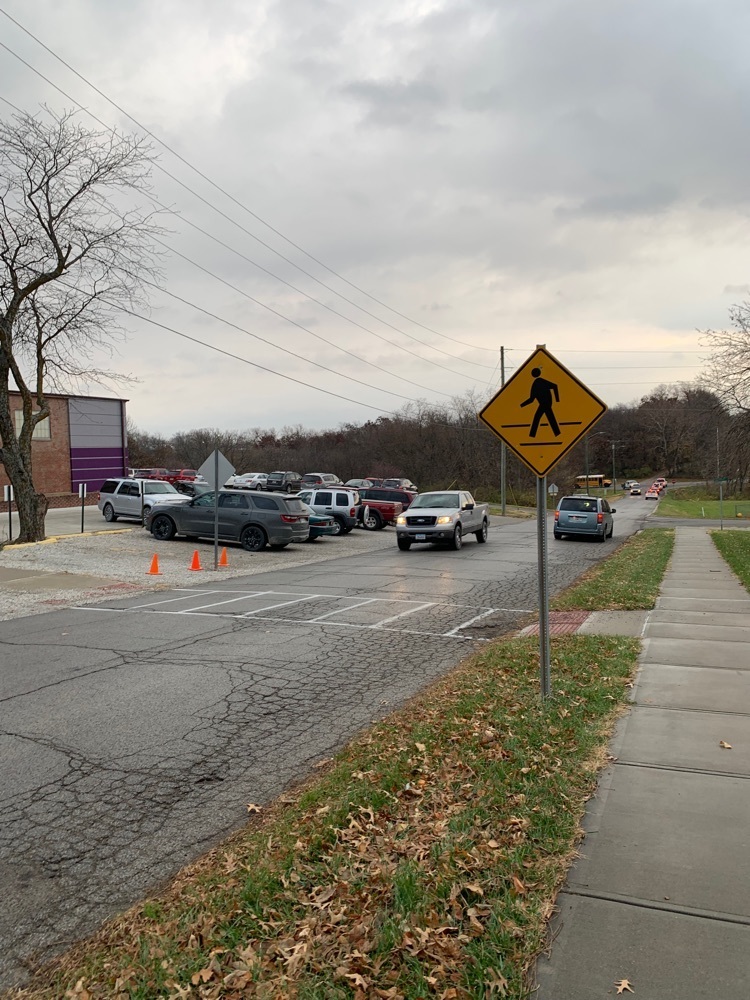 Our Student Council, 4th graders, and Kindergarteners did such a wonderful job with their roles at the Veterans Day Assembly! Way to go, little Bulldogs!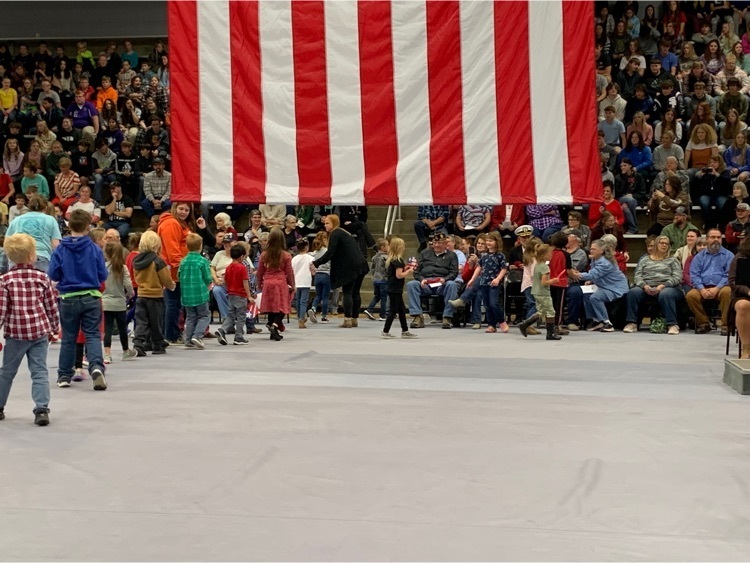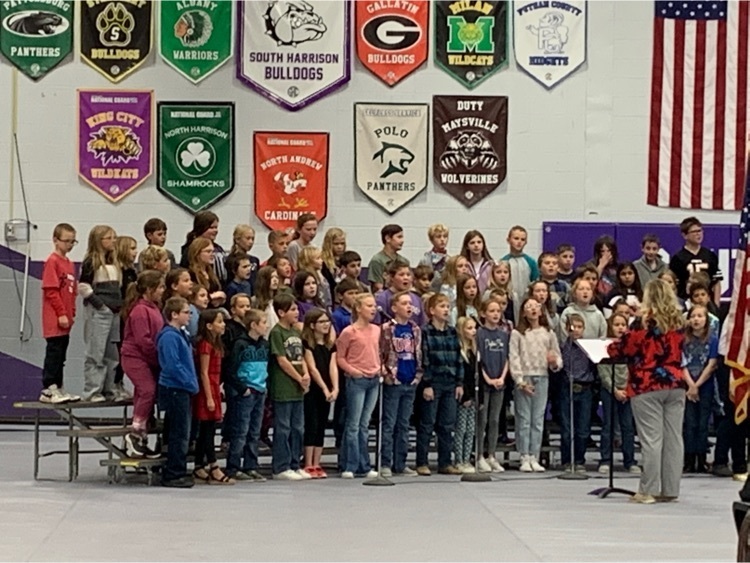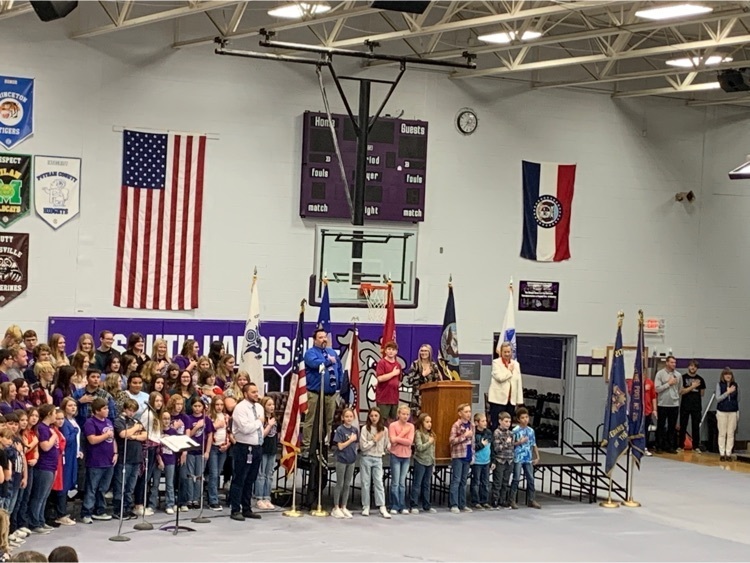 We are so excited to bring back the PTO Youth Basketball Games this year! Here are a few things to note: *Please have your student wear shorts and a t shirt with (preferably) non-marking tennis shoes. *Arrive at least 15 minutes before your child's game time. *When you hear the announcer call your students grade level, please send them down to their teacher/coach to get ready for their game. *We are partnering with the HS and our games will begin prior to the start of Bulldog Madness. We are looking forward to a fun evening!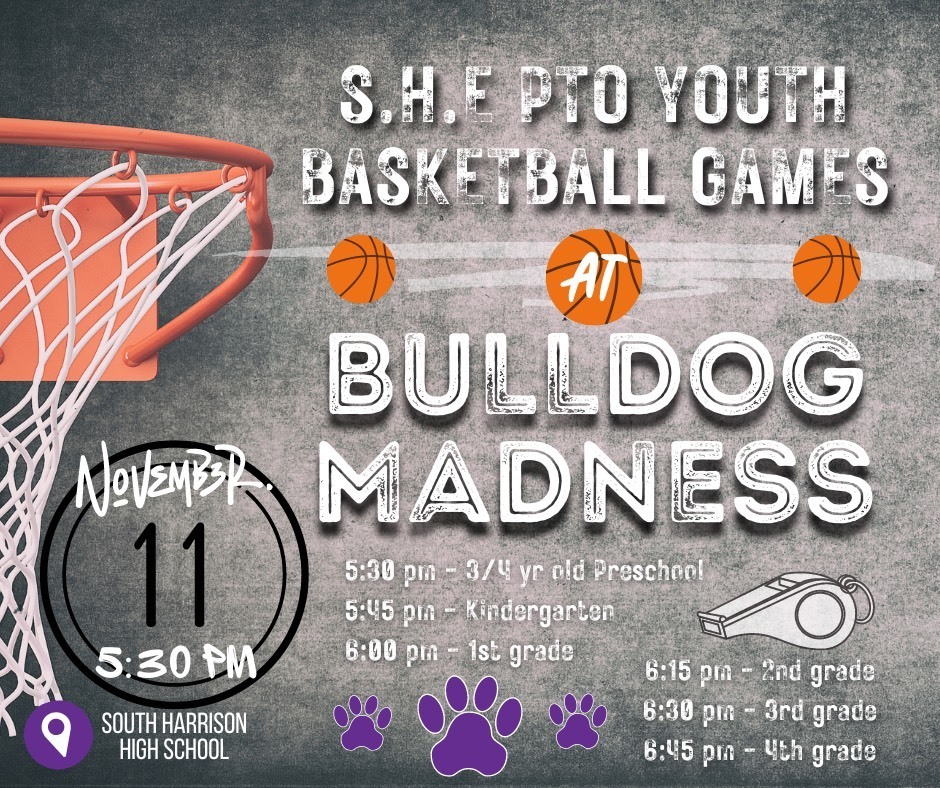 Congrats to our October Character Kids! Thank you for displaying the trait of respectfulness. Keep up the good work!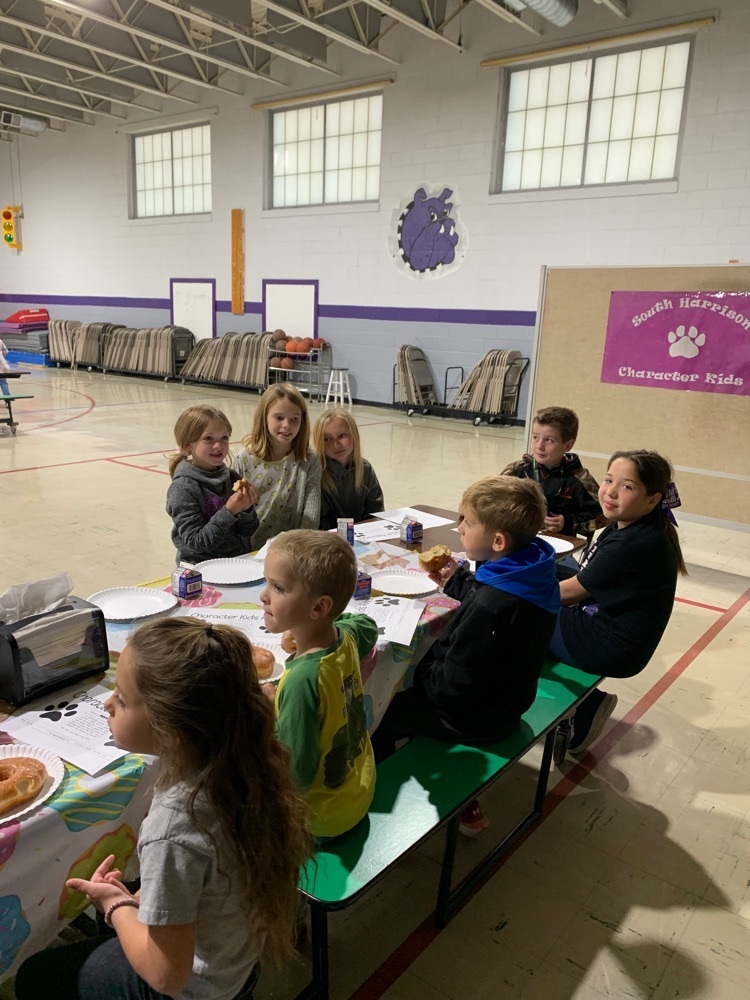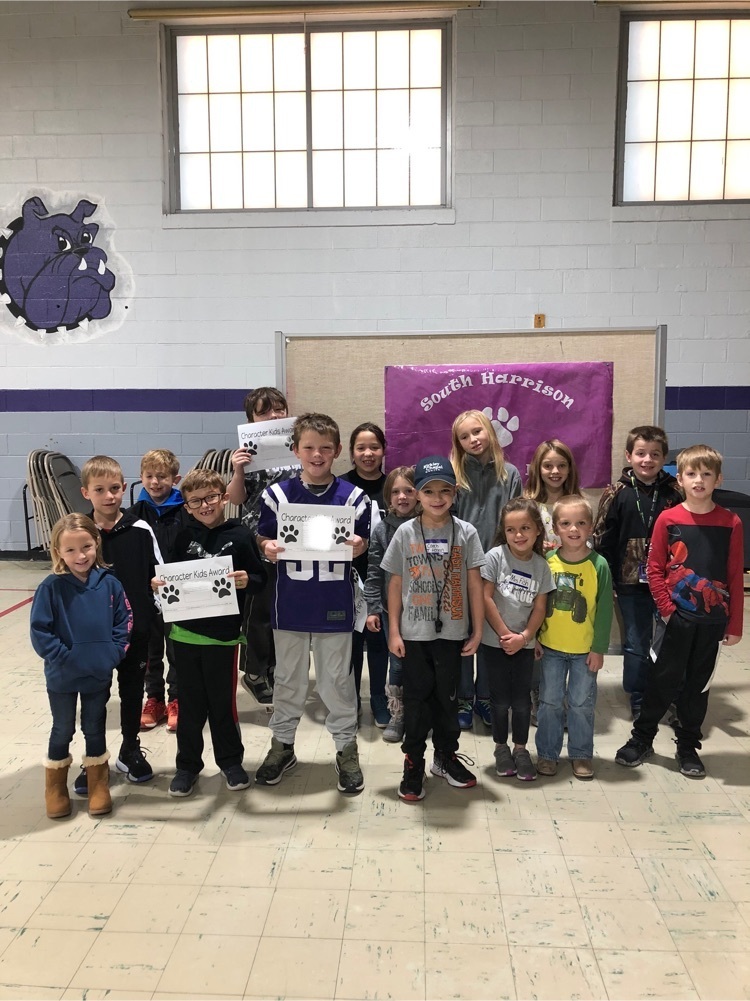 It's Red Ribbon Week! See below for dress up days.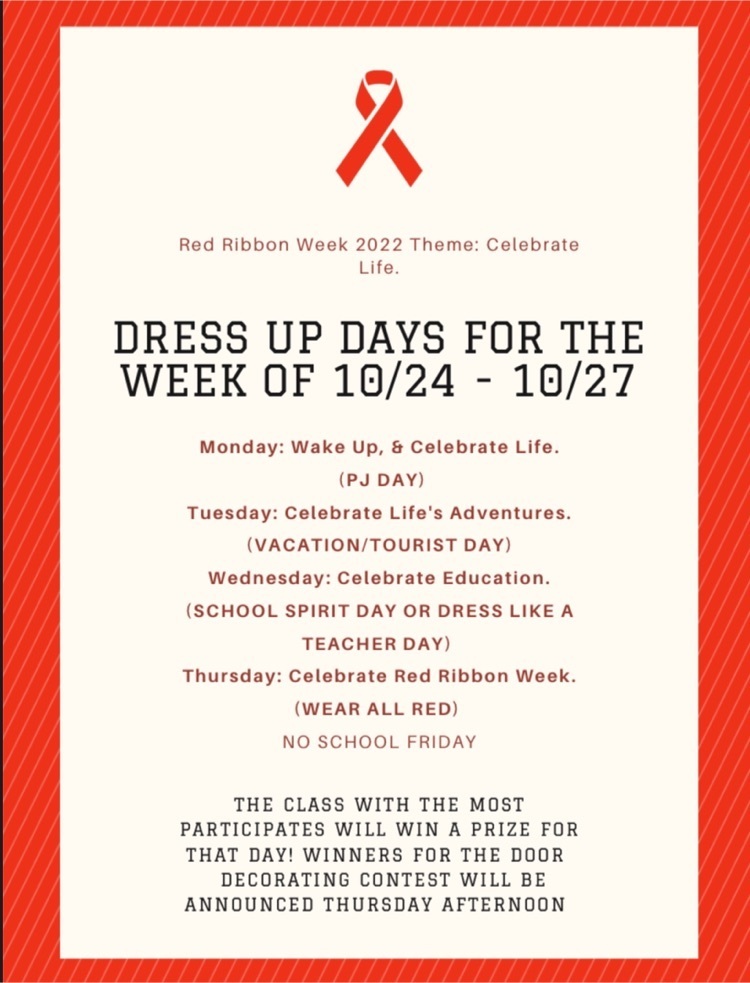 Important info from PTO regarding Texas Roadhouse Roll Pick Up: Friday, October 21st is Texas Roadhouse Roll Pick-Up Day! The Roadhouse Roll Pick-Up time is from 3:30 p.m. to 6:00 p.m. at South Harrison Elementary! **Notes will go home in your kiddos folder tomorrow. **Please plan to use the car rider line just like last year! **Please plan to line up no earlier than 3:25 p.m. that day in the car rider line, we want regular dismissal in the car rider line to run like normal!! Just like last year... *We will load them for you, no need to leave your vehicle! *Enter the car rider line and follow the cones. *We will have your order form for you at pick-up. *Please before you leave the line, double check your appetizer cards and butter. *Treat the rolls like ice cream, they thaw fast! *Just like Girl Scout Cookies, you deliver your orders!